Ceramic Desert Sand Pinch Bowl + Spoon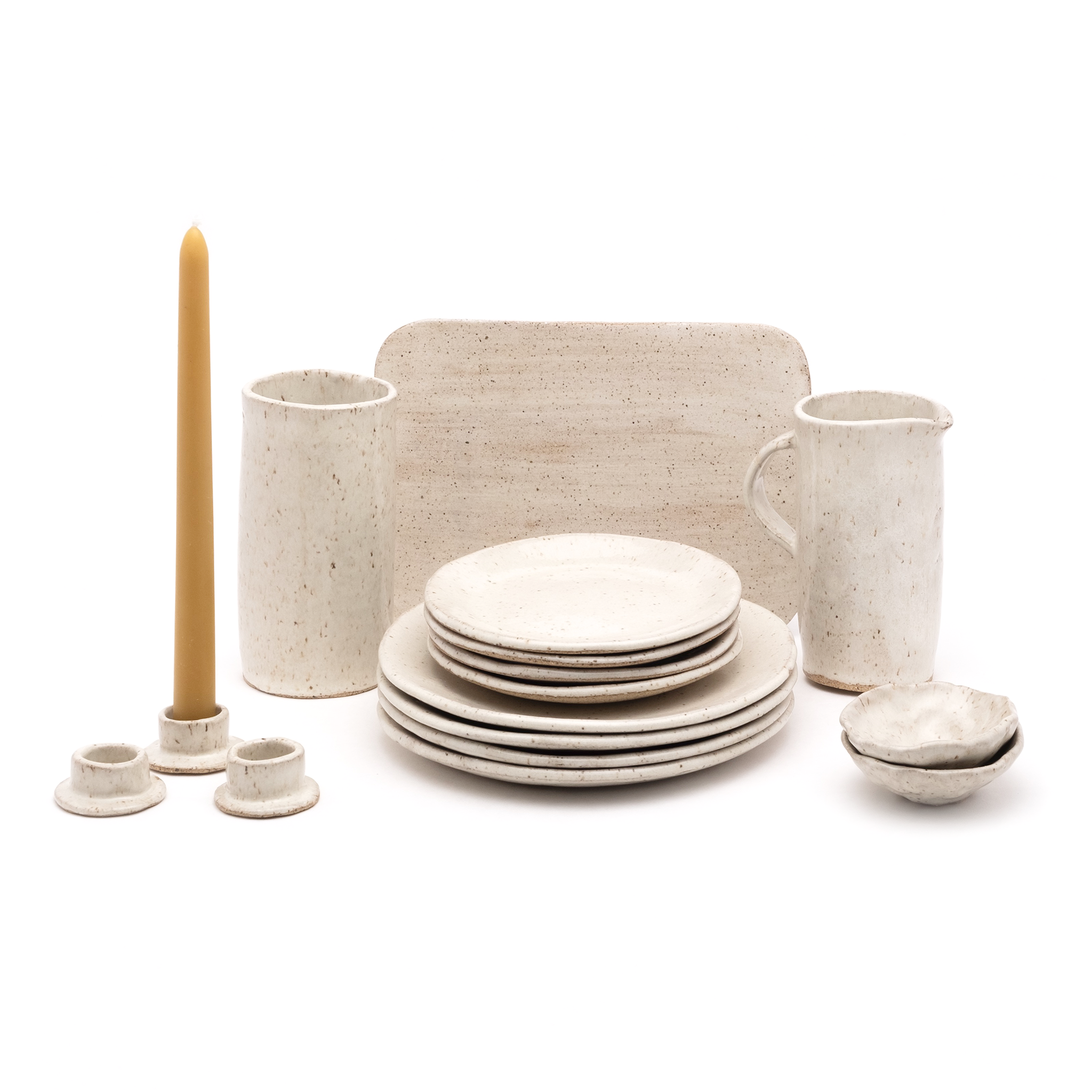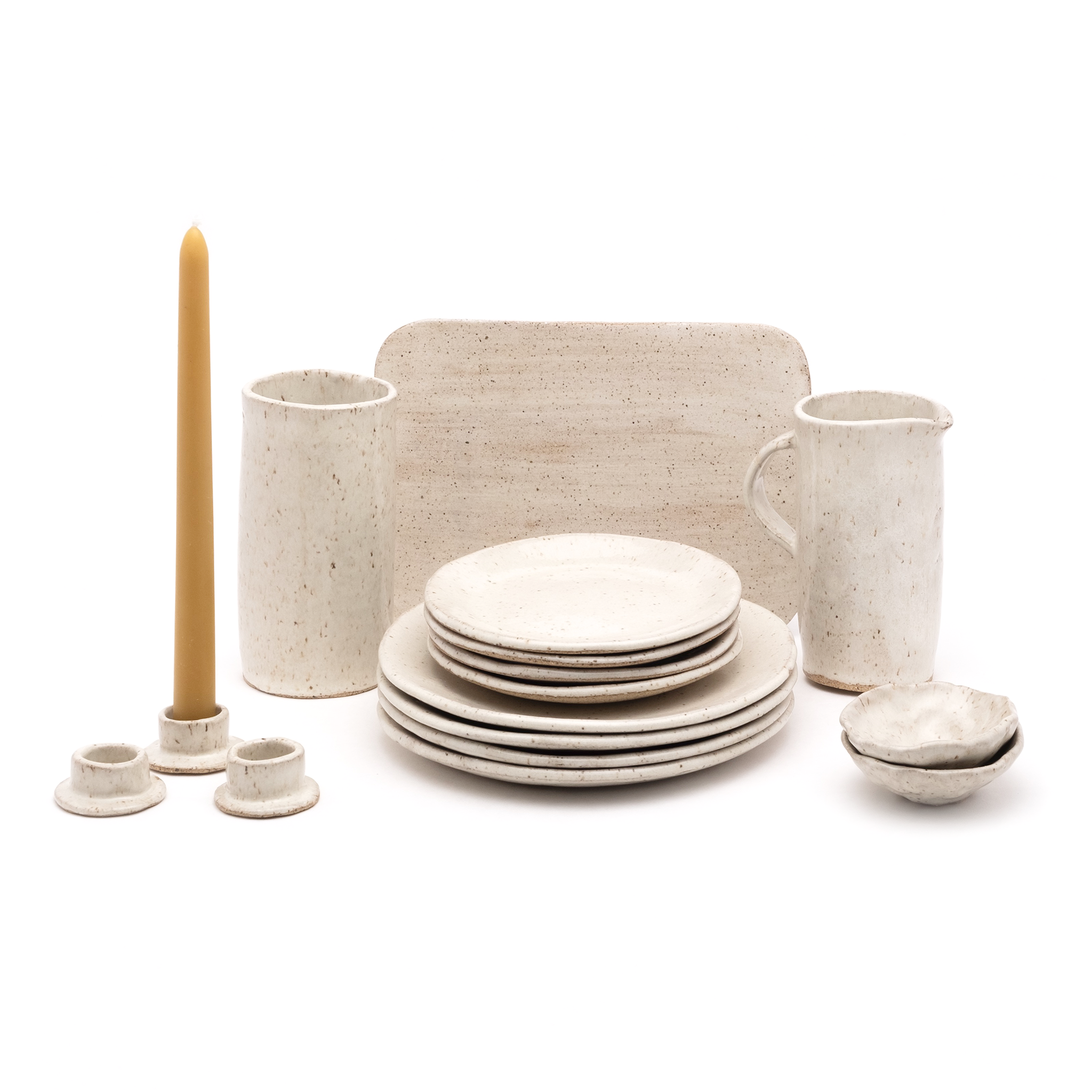 Ceramic Desert Sand Pinch Bowl + Spoon
Description:
Hand-built ceramic pinch bowl + spoon. Perfect for holding your salts, sugar, or even jewelry and small plants.
This pinch bowl is part of the Desert Sand collection of ceramics by in-house maker, Olivia Henrie. Inspired by the colors, textures and varnishing patterns created by the formation of patina on Southern Utah's desert sand. This line embodies everyday essentials for the home, including appetizer + entree plates, serving trays, pitchers, vases, and candlestick holders. This collection is handcrafted with a speckled buff clay and almond glaze, giving off a natural, modernistic style, perfect for a candlelit dinner on a warm summer's night. All pieces are oven and dishwasher safe. This collection is the latest addition to the Innerspacism ceramics product line.

Specs:
Measures approx. 3.75" Round 1.5" H slightly bowled.
Spoon measures approx. 3.75" long.
Because this item is hand built, size may vary slightly.
Dishwasher and oven safe.