Ceramic Holder/ Match Striker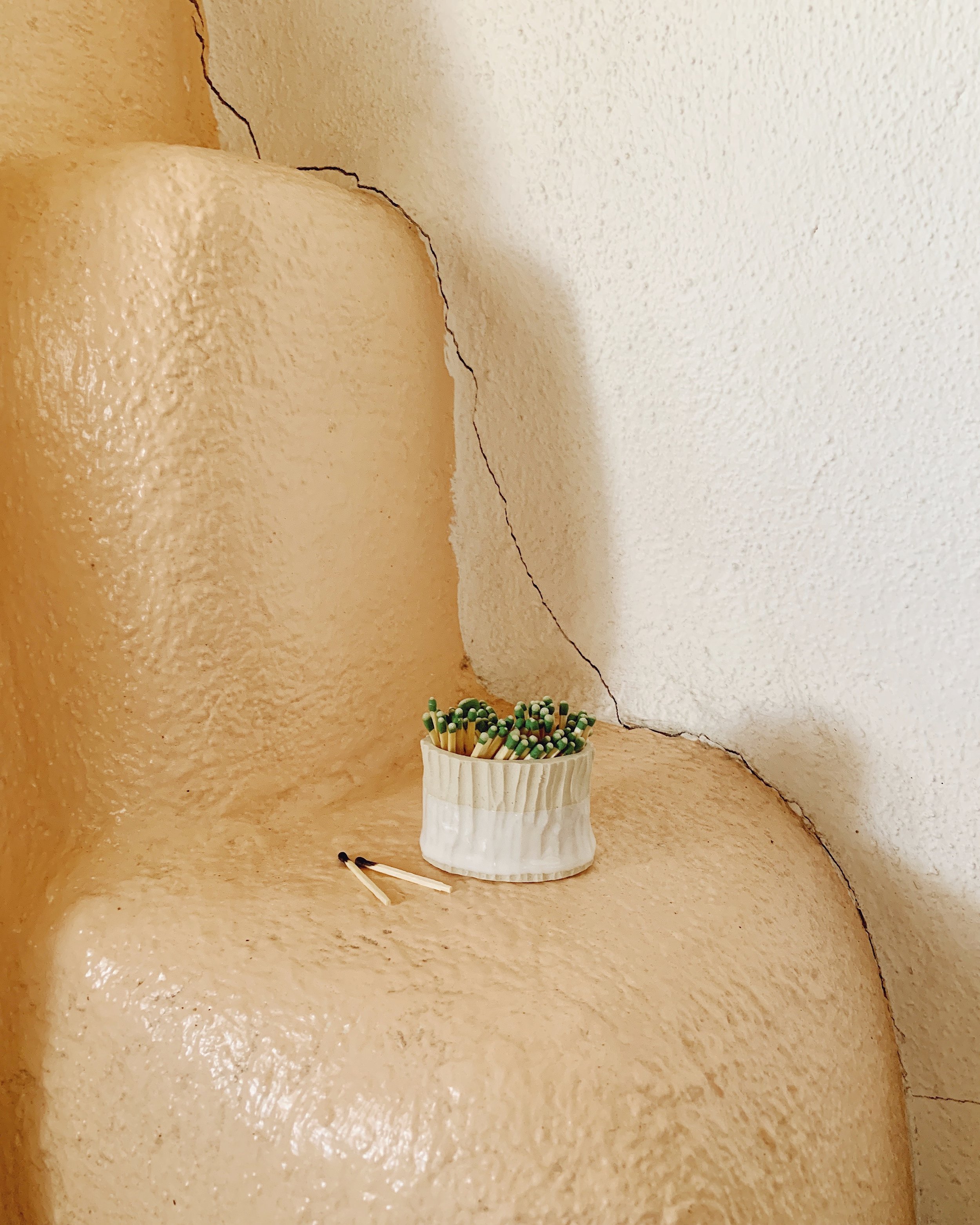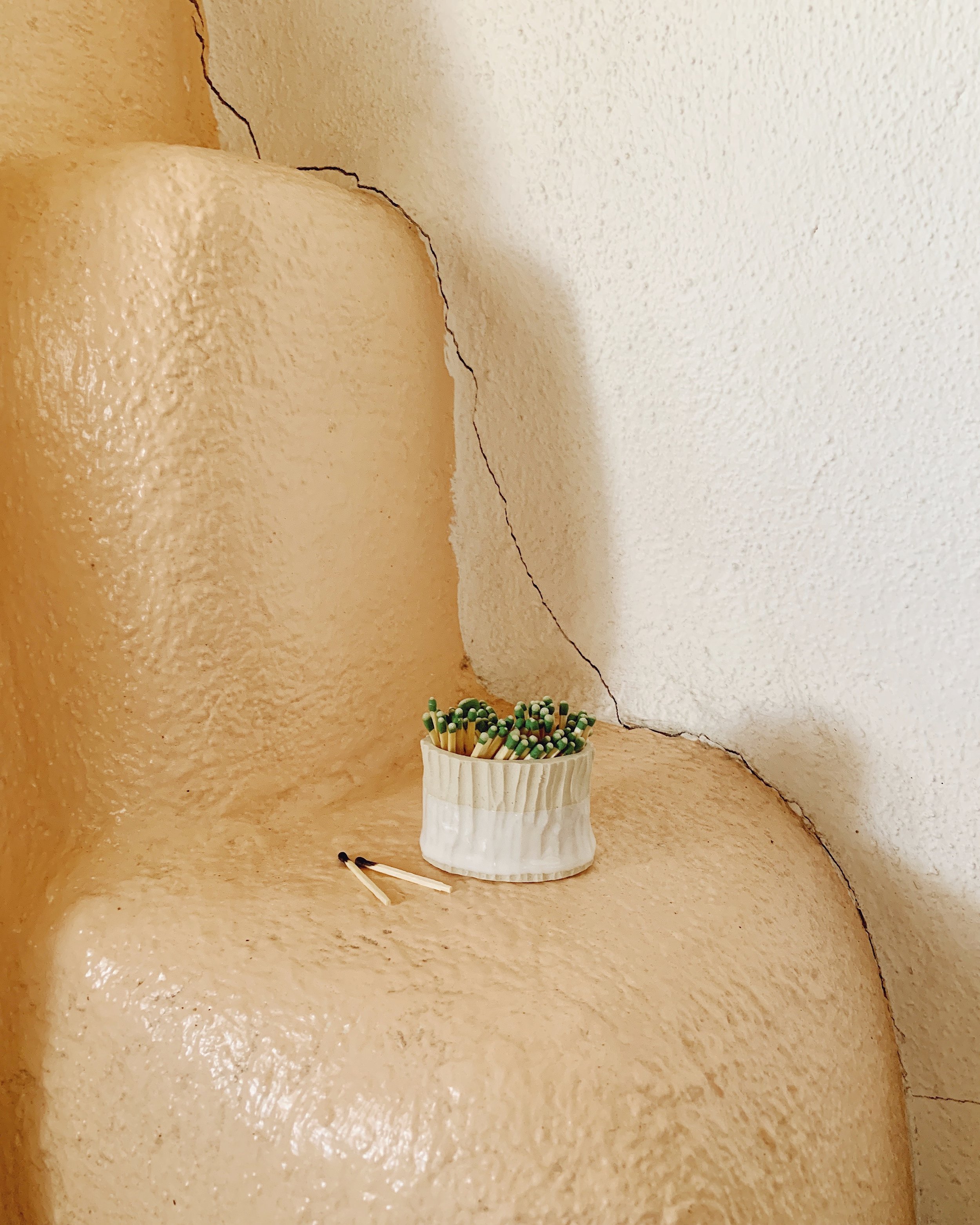 Ceramic Holder/ Match Striker
Description:
Hand-built tiny ceramic holder with carved detailing. Perfect for holding your matches (can strike on the side).
Made out of Salt Lake City, Utah by Marina Atherton.
Specs:
Measures approx. 1.8'' tall, 2.75'' long, and 2'' wide.
Because this item is hand built, size may vary slightly.
Dishwasher and oven safe.